Signature Service of the Month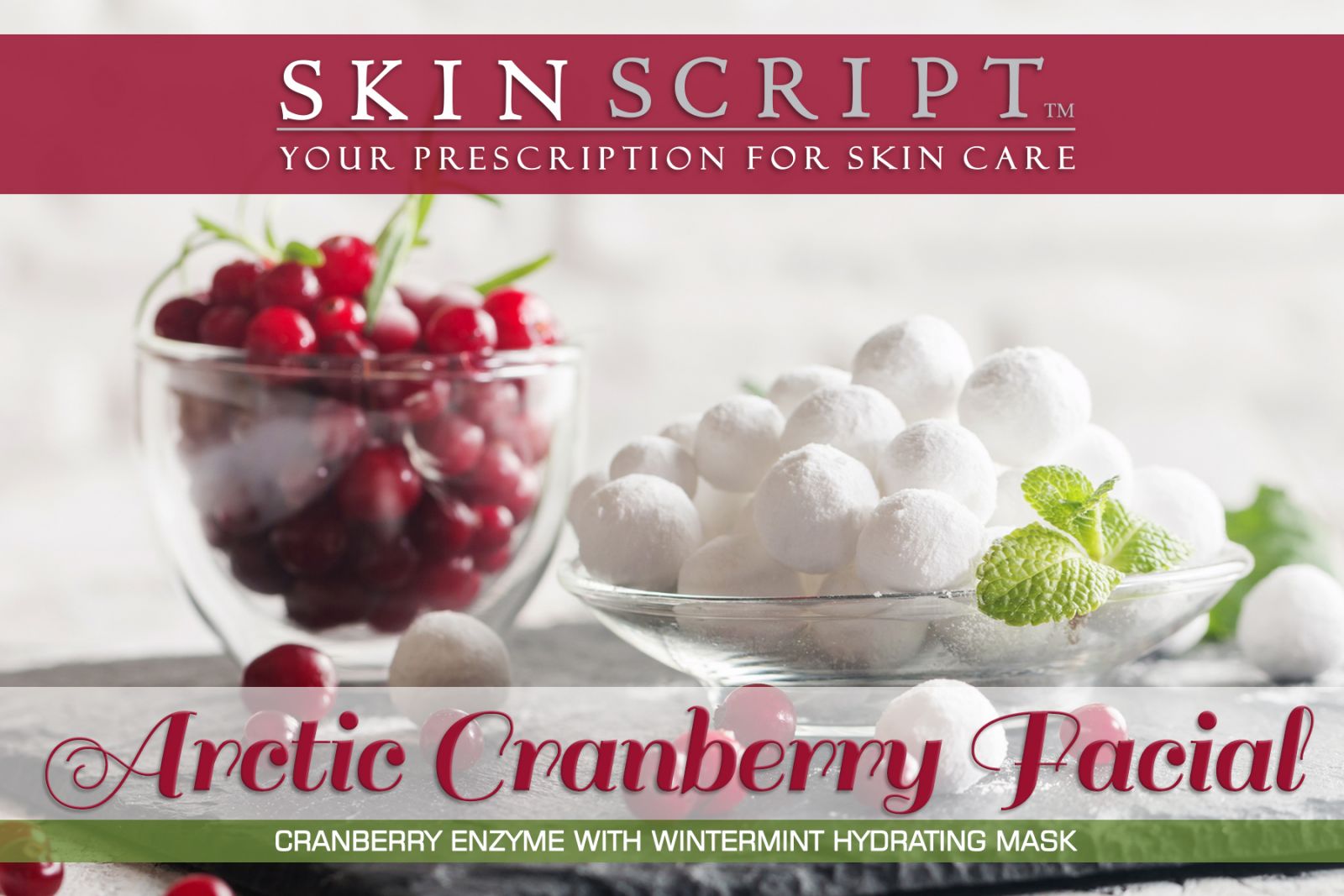 Arctic Cranberry Facial
This wintery facial contains an arctic cranberry enzyme with 2% mandelic, 2% lactic, 2% arbutin and 2% kojic which is an exceptional combination for an extreme lightening and anti-aging facial.
Who is it for?
Anti-aging
Normal/Combination
Dry skin
Skin in need of brightening
This Professional Duo includes a Custom Facial.
Arctic Cranberry Enzyme: The Arctic Cranberry Enzyme contains Cranberry Fruit as well as Arctic Cranberry Seed Oil for a super-boost of antioxidants and essential fatty acids (Omegas 3, 6, & 9). This enzyme contains 2% mandelic and 2% lactic which are anti-bacterial and brightening. It also contains 2% arbutin and 2% kojic for a brightening boost.

Wintermint Hydrating Mask: This hydrating mask is packed with antioxidants and hydration. Gycerin, shea butter, and peppermint hydrate, firm and improve skin's tone. Cloud Berry is a potent antioxidant and scavenger of free radicals, and possesses anti-viral/fungal/bacterial properties. Peppermint provides a cooling and aromatically pleasing effect to the facial.
Book your Signature Service of the Month at Angel Hands Skin Care. https://www.massagebook.com/biz/AngelHandsSkincare
Providing Professional Skin Care
at an Affordable Price, for all types of skin.

https://www.massagebook.com/biz/AngelHandsSkincare