Signature Service of the Month
Raspberries, White Peach and a Winter Complex come together to gently exfoliate and nourish/hydrate your skin through the use of (1) the DermaPep peptide with retinoic effects to stimulate collagen and reduce photo-damage, (2) the ayurvedic plant Indian Senna to hydrate dry skin, and (3) the Mirabilis Jalapa Flower to sooth sensitive skin. Raspberries are known to be anti-inflammatory to make this a gentle, softening and exfoliating facial. This facial is safe for pregnancy.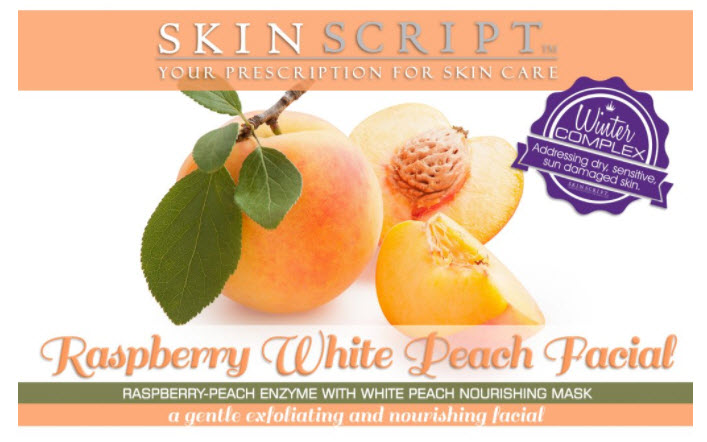 The Raspberry Peach Enzyme is packed with antioxidants for an anti-aging facial for all skin types. It contains only fruit enzymes, with no acids added, and it can be used on anyone, including pregnant women and sensitive skin. The raspberry sooth skin irritations and provides anti-inflammatory-like benefits. Peach softens the skin and is aromatically relaxing, and hibiscus flower and pumpkin add the exfoliating properties to this enzyme.